TOLEDO, Ohio (AP) — The opening of casinos in Ohio this spring means the luck is running out for neighboring states that have pulled in an estimated $1 billion each year from gamblers who've been crossing the border to wag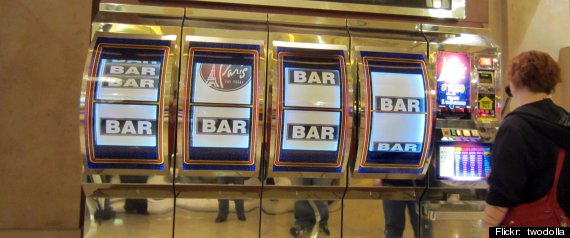 er at riverboats in Indiana, gaming tables in Michigan and casinos in western Pennsylvania.
With more Ohioans staying home to gamble, those states stand to lose millions in tax revenues that help pay for new schools, college scholarships, roads and bridges.
Cash-starved states are in
creasingly leaning on gambling money from new casinos to get them through lean times, yet there are concerns the rapid expansion of casino gambling is saturating the market.
Indiana alone estimates it will lose as much as $100 million in tax revenue in the first year after all four of Ohio's casinos are operating.
Casinos came to Indiana in the mid-1990s and now are the state's third-biggest revenue generator behind sales taxes and income taxes, bringing in just over $10 billion in tax money since its riverboat casinos first opened. Wagering and admission taxes raised $860 million in the state's last fiscal year. But the numbers have been slipping the past three years because of increased competition and the economy.
"We were shockingly successful in the early years," said Luke Kenley, a state senator who's a key member of Indiana's budget committee. "But other states have chipped away at us."
via Ohio Casinos' Opening Cutting Into Winnings For Neighboring States.
COLUMBUS, Ohio (AP) — Ohio's third casino is scheduled to open by early October in Columbus.
The Ohio Casino Control Commission on Wednesday decided the Hollywood Casino Columbus should open by Oct. 8, as long as it meets necessary requirements.
Commission Executive Director Matt Schuler says that includes the installation of about 3,000 slot machines and 70 table games and the licensing of employees and the casino itself.
A spokesman for developer Penn National Gaming says about 900 of the 2,000 employees have been hired.
Ohio's first two casinos opened earlier this year in Cleveland and Toledo. Gamblers bet more than $417 million during those casinos' first full month in business, and operators paid out more than $371 million in winnings.
via Columbus casino, Ohio's 3rd, to open by October – Businessweek.