It never pays to cheat
TOLEDO, Ohio AP — Authorities say 11 people, including a casino dealer, have been accused of cheating at a casino in Toledo.The charges announced Wednesday are the first since the Hollywood Casino in Toledo opened in late May.Among those charged are a dealer who authorities say was making fraudulent wagers for a man at a craps table where she was working.Authorities also alleged six people took part in an organized roulette scam during the casino's first few days of operation. Those six are from New York and New Jersey and face a total of 29 felony counts.Toledo's casino was the second to open in Ohio this year.Prosecutors also have accused seven other people of trying to cheat at the new Horseshoe casino in Cleveland.
via Craps dealer charged with cheating at Ohio casino.
TOLEDO, Ohio (AP) — The opening of casinos in Ohio this spring means the luck is running out for neighboring states that have pulled in an estimated $1 billion each year from gamblers who've been crossing the border to wag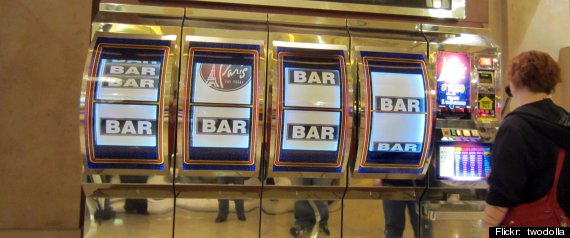 er at riverboats in Indiana, gaming tables in Michigan and casinos in western Pennsylvania.
With more Ohioans staying home to gamble, those states stand to lose millions in tax revenues that help pay for new schools, college scholarships, roads and bridges.
Cash-starved states are in
creasingly leaning on gambling money from new casinos to get them through lean times, yet there are concerns the rapid expansion of casino gambling is saturating the market.
Indiana alone estimates it will lose as much as $100 million in tax revenue in the first year after all four of Ohio's casinos are operating.
Casinos came to Indiana in the mid-1990s and now are the state's third-biggest revenue generator behind sales taxes and income taxes, bringing in just over $10 billion in tax money since its riverboat casinos first opened. Wagering and admission taxes raised $860 million in the state's last fiscal year. But the numbers have been slipping the past three years because of increased competition and the economy.
"We were shockingly successful in the early years," said Luke Kenley, a state senator who's a key member of Indiana's budget committee. "But other states have chipped away at us."
via Ohio Casinos' Opening Cutting Into Winnings For Neighboring States.